Regular dental visits every six months or as recommended by the dentist are essential in keeping gums and teeth healthy. During the dental visit, the dental professional will perform a check-up or an examination to detect any oral concerns and give treatments as early as possible. Oral examination helps in the prevention of mouth, teeth, and gums disease that could seriously affect one's overall health and quality of life.
We at Wilton Manors Dental is committed to keeping the oral health of our patients by distinguishing early signs of suspicious oral irregularities and giving immediate treatment. We believe that assessing one's dental health is necessary for achieving optimum health that every patient deserves. We provide top-quality Oral Exams to ensure that the patient is getting the most out of its dental visit.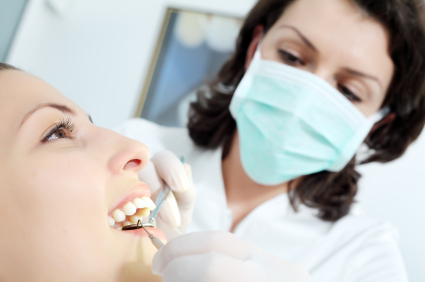 Oral examination usually includes different procedures and tests. The dentist will check the teeth for possible cavities through the use of a full or panoramic x-ray of the patient's mouth. The x-ray will serve as a record of how the patient's teeth looked like during that particular moment and will be used later on for reference if there is any improvement, instability, or deterioration to the teeth of the patient.
Dental fillings will also be introduced or replaced if necessary. After checking the teeth, the gums will be checked. This is done with the help of a dental tool that measures the depth of the spaces between the teeth and the gums. People who have deeper spaces is usually a candidate for gum disease treatment. Careful examination of the tongue, throat, head, and neck is also done to ensure that there are no possible signs of cancer.
A professional dental cleaning procedure will sometimes follow the thorough examination. Dental cleanings are beneficial to one's dental health for several reasons. First, it boosts the overall health by lowering the risk of heart diseases as the dentist can detect the early stage of many life-threatening diseases. Second, dental cleanings get rid of the cavities that are caused by plaque and bacteria build-up. While brushing and flossing alone cannot completely remove plaque, the help of a dental professional is needed. Third, dental cleanings prevent various gum diseases and tooth loss. Next, deep cleaning performed by a dental hygienist can eliminate embarrassing breath.
For more information about Oral Exams in Wilton Manors, be sure to visit Wilton Manors Dental today. Our entire team looks forward to meeting you in person and helping you achieve the best possible dental health results. Meet us today at 2517 NE 9th Ave, Wilton Manors, FL 33305 to get started on your new smile!