Most people tend to ignore pain and think that it would just fade on its own. However, this is not a good practice since pain is the body's way of saying that there is something wrong. The problem is, people who experience dental pain would instead settle for over the counter painkillers than have someone qualified to determine the exact cause. As a result, a simple issue like a cavity which could have been handled easily becomes more complicated.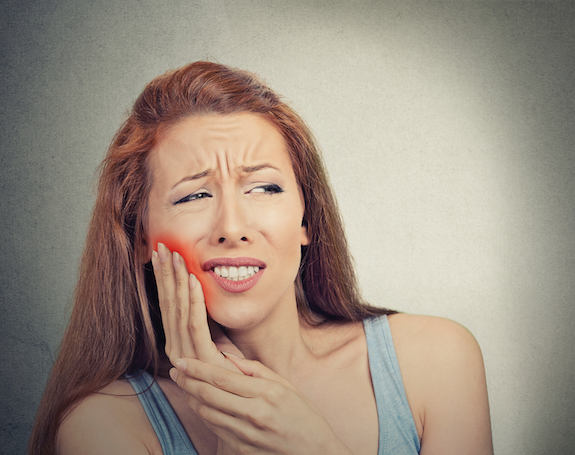 Different factors can cause toothache, and any of these should never be ignored since they may signify a serious problem that needs immediate dental attention. Here is a list of the most common signs that people should watch out for.
Swollen Jaw
It is a type of an uncommon condition referred to as a salivary gland infection. Aside from a swollen jaw, the patient who has it will also experience fever, trouble in swallowing or breathing, and a bad taste in the mouth. The infection is caused by the blockage of the salivary glands which prevents the saliva from doing what its meant to do. Its occurrence should be immediately addressed to a dentist.
Dental Abscess
An abscess can be caused by many factors like untreated gum disease, cavity, or trauma. Whatever its cause may be, a dental appointment should be scheduled immediately. In most cases, a particular type of surgery would be carried out to drain and treat the infection. Some of its symptoms are pus, fever, swollen glands, and a foul taste in the mouth.
Bleeding and aching gums
People often think that bleeding gums when brushing and flossing is normal. The truth is, this is only normal for first-time flossers or those who have not done it for quite a long time. Bleeding gums which is also associated with ache signifies the presence of gum disease! Professional actions should be performed to avoid the condition from further worsening.
Numb tooth
A toothache that suddenly disappeared? Although it sounds comforting, do know that this is a bad sign. It means that the infection or abscess has spread towards the root of the tooth and that the nerves inside the tooth are not in good shape. As soon as this is experienced, immediate dental attention should be sought to avoid losing the tooth.
At Sunny Dental of Wilton Manors, we assure the patients in Wilton Manors, FL area that there is a dental office which is always ready to cater to any of their dental needs including emergency care.
Do not wait any longer! Seek professional attention as soon as any pain or irregularities are felt. We at Sunny Dental of Wilton Manors got you covered with our Emergency Care in Wilton Manors, FL!